This product does not ship to Nebraska and North Dakota.

OFFLINE PRICING:
[1] 500mg Full Spectrum Tincture (.5 oz) - $68.99

DESCRIPTION:
Does your dog or cat run for cover from fireworks during the 4th of July or New Year's Eve? We all love our furry family members and we all struggle to see them stressed or suffer, especially in their senior years. Dew Drops for pets may help promote a sense of relaxation. There are approximately 630 drops per bottle.

Disclaimer: If your dog shows any signs of adverse reaction, discontinue use.

Important Notice: This product has not been evaluated by the Food and Drug Administration. This product is not intended to diagnose, treat, cure or prevent any disease. Additionally, the information presented here is not intended to replace the advice of your pet's health practitioner or veterinarian. If you believe your pet is experiencing a medical or health problem, seek the assistance of a qualified health professional immediately.

INGREDIENTS:
Pure organic MTC coconut oil, premium full spectrum hemp C B D.

SUGGESTED USE:
Basic Timeline: 1 drop x 3 lbs. body weight administered in their food daily
All pets are different. Consider the symptoms, see how your pet responds, and adjust accordingly.

Shake well before use.
Store in a cool, dry place.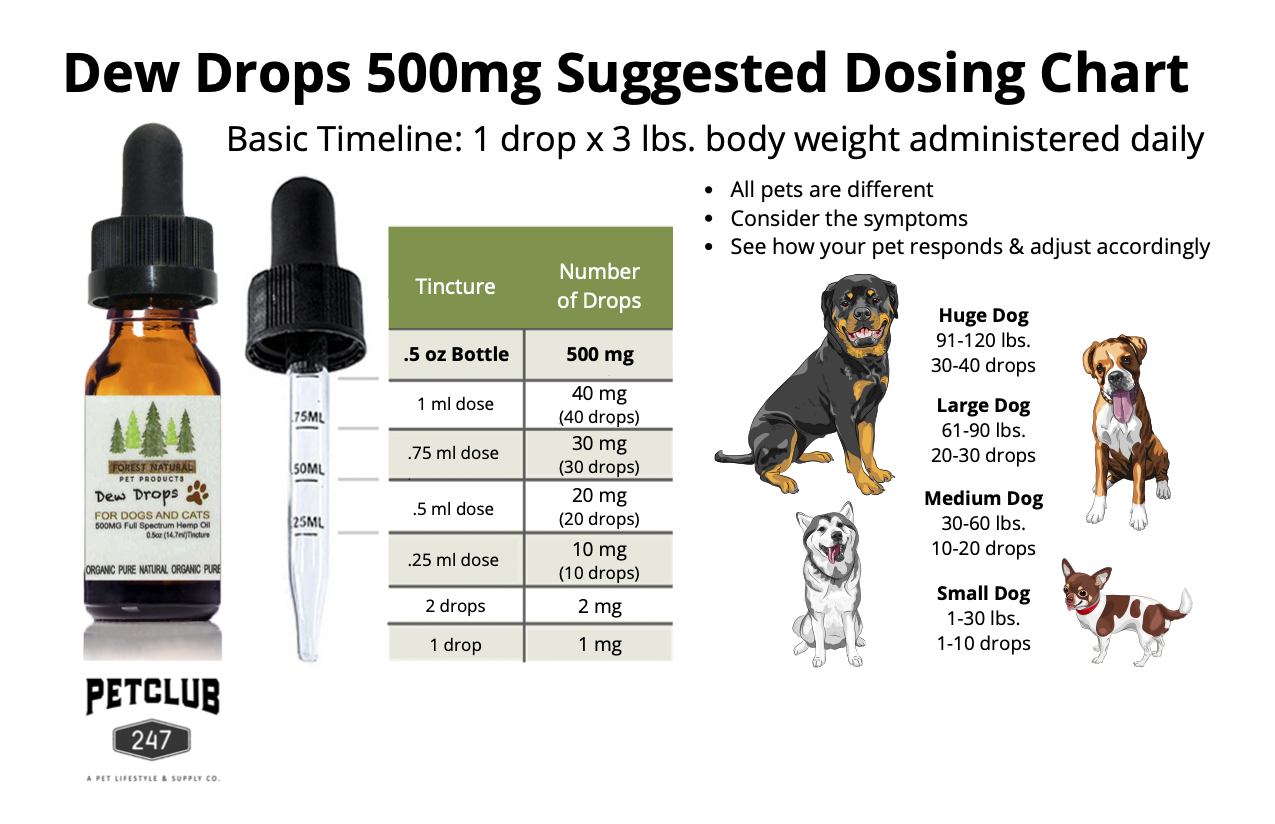 For California Residents Only:
Click here for Prop 65 Warnings.